Wilson Perumal & Company is proud to announce that Managing Partners Stephen Wilson and Andrei Perumal and Operations Coordinator Allison Ryan have been awarded Department of the Defense Patriot Awards. In recognition of the extensive support he received while serving in the US Navy Reserves in Baghdad, Lieutenant Commander Rob Turell, nominated Wilson, Perumal, and Ryan for this honor.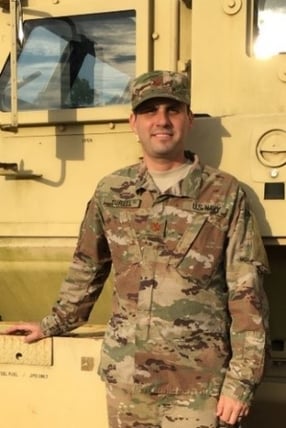 "The level of support that WP&C provided throughout my deployment was beyond what I ever could have imagined," said Turell. "Knowing that I am part of a team that truly appreciates my service made all the difference."
Turell was mobilized in support of Combined Joint Task Force – Operation Inherent Resolve, established to defeat ISIS in designated areas of Iraq and Syria and increase regional stability. Turell was responsible for assisting Iraqi Security Forces in developing future training programs.
Prior to his deployment, Turell spent two years with Wilson Perumal & Company as a Consultant and Case Team leader. Turell began his career as a pilot in the US Navy. He later ran the operations of a major product line for General Mills, improving margins and setting annual performance records. Turell drove the commercialization of innovation initiatives that resulted in a 65% increase in production capacity.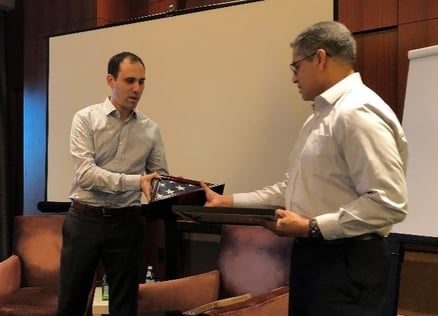 "We are so proud of Rob's dedication to serving our country—the same dedication he has shown our clients each and every day—and we are thrilled for his safe return to his family and to our firm," said Perumal, a former officer in the US Navy Nuclear Power Program. "We are honored to have many veterans on our team, including a number who currently serve in the National Guard or Reserves. We stand behind them and their commitment to our country."
The US relies heavily on Guard and Reserve Service members and employer support enhances retention rates in the Armed Forces and strengthens national security. To recognize employers who offer unparalleled support of their Guard and Reserve employees, Employer Support of the Guard and Reserve grants a series of Department of Defense awards, including the Patriot Award. The Patriot Award acknowledges the efforts made by an employer to support citizen warriors through a wide-range of measures—flexible schedules, time off prior to and after deployment, caring for families, and granting leaves of absence if needed.
WP&C is proud to be an equal opportunity employer with a diverse workforce that supports its team members in the Reserves and National Guard. In addition to supporting veterans and military personnel, WP&C takes great pride in helping US military organizations with cost reduction, execution excellence, and culture and management change transformation. Click here to read about the largest contract to date that Wilson Perumal & Company was recently awarded to aid transformation of the Joint Munitions Command and the Army Materiel Command.