DALLAS, Texas – Andrei Perumal, cofounder and managing partner of Wilson Perumal & Company, spoke with Ryan Caligiuri on "Cut the Crap" podcast about the book Perumal co-authored with Stephen Wilson, Growth in the Age of Complexity: Steering Your Company to Innovation, Productivity, and Profits in the New Era of Competition.
In the episode, Perumal discusses with Caligiuri key strategies to navigate the challenges of growth in an ever-increasingly complex age. They explore why revenue growth, especially profitable growth, is harder to come by now than in the past.
Perumal is a seasoned advisor to senior leaders in industry and government and his robust business and technical experience positions him as the leading expert on business complexity. Caligiuri begins the podcast with a ringing endorsement of Perumal's expertise. "That's the type of person you want to learn from," Caligiuri said. "I want to learn from him! Because there's so much that we can garner from his years of experience."
"We believe complexity is the defining issue facing companies, and frankly, society, going forward, and we're trying to do our part to help further the thinking about that," Perumal said to Caligiuri. "It requires rethinking many of the ways we think and what we've been trained to do. So we're here to help folks."
Nearly half of companies on the S&P 500 become less profitable as they grow. The average tenure of a company on the index is predicted to decline to just 14 years, with 55% of current companies projected to be replaced over the next decade. Perumal argues that we are an in a new Age of Complexity, but still approach growth with an outdated industrial-age mindset. Companies need new tools and approaches for achieving growth in this age.
Adhering to the acclaimed format of the podcast, Perumal and Caligiuri focused on 'golden nuggets' from the book, presenting listeners with the most impactful insights about business that Growth In the Age of Complexity has to offer. Celebrating Caligiuri's ability to boil a book's content down to the most concentrated, valuable information, The New York Times described his 1 million+ listener podcast as "disrupting the way we take in books and is redefining how we get the very best insights from today's greatest minds in business and the self-help industry."
Caligiuri concluded the episode with a call to action for his followers. "To bring you [Perumal] on this show to talk to about this and to bring some good stimulus to people out there who might be running businesses and feeling the pains of complexity, this is really important for them to read," Caligiuri said.
Listen to Perumal and Caligiuri's discussion of the book and a few key concepts for profitable growth on Soundcloud, iTunes, Stitcher, Spotify or Google Play.
https://soundcloud.com/cut-the-crap-podcast/growth-in-the-age-of-complexity
Order the book Growth in the Age of Complexity: Steering Your Company to Innovation, Productivity, and Profits in the New Era of Competition:
https://www.amazon.com/Growth-Age-Complexity-Productivity-Competition/dp/0071835539

About Wilson Perumal & Company
Founded in 2009 and with offices in the US and Europe, Wilson Perumal & Company is a premier management consulting firm with significant depth in strategy, operations and due diligence. Leveraging their unique perspective, WP&C helps companies that are struggling with the complexity of today's world and need fresh perspective from a new breed of strategy consultancy.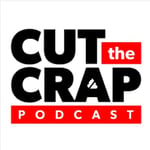 About Cut the Crap Podcast
Cut the Crap Podcast is a weekly show that breaks down a top-selling nonfiction book, as ranked by the New York Times, Amazon, or the Washington Post, to its core insights. Host Caligiuri, a marketing, sales, and product development specialist, breaks down the most important parts of the week's featured book with the author, ensuring listeners have access to the most impactful elements of a book every episode.
Wilson Perumal & Company contact
+1-972-716-3930
contact@wilsonperumal.com
www.wilsonperumal.com