Dean Hamilton brings 30 years of technology experience to his new role where he will oversee technology development and client solutions.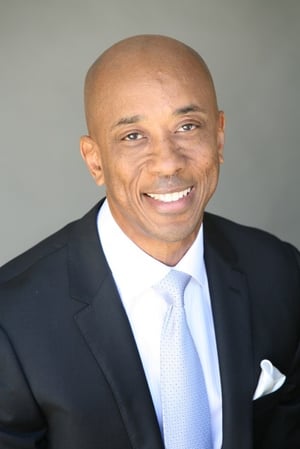 Wilson Perumal & Company has appointed Dean Hamilton Chief Technology Officer. Dean has supported Wilson Perumal & Company (WP&C) as a Senior Advisor since 2012, and in his new role will oversee the firm's technology development and directly support clients across all industries.

"We have known Dean for a long time and are thrilled to have him join our team full-time. His tremendous expertise in leading and transformative technologies will be a boost for the firm and our clients," said Andrei Perumal, co-founder and managing partner of Wilson Perumal & Company.

Dean has more than 30 years of experience in the technology industry, including being named by Forbes.com to their list of "The Top 8 Technology CEOs to Watch." He has deep expertise in the areas of artificial intelligence (AI), machine learning, next-generation networking, cloud computing, machine-to-machine communications, enterprise network security and next-generation "green-lighting" technology to large public companies and to venture-backed startups.

"As a pioneering figure in the technology industry, Dean's in-depth areas of expertise include technology, business strategy, and product innovation. In this role, he will deliver technology solutions to simplify complex business operations and produce highly reliable processes to manage growth and control risks," Stephen Wilson, co-founder and managing partner of Wilson Perumal & Company, stated. "As the market for AI and IoT application is exploding across all industries, Dean's background positions us to increase our operational agility and playbook to ultimately provide better client experiences."

Prior joining WP&C, Dean was Senior VP and CTO at Persistent Systems, a leader in software product development and technology services. He expanded Accelerite's Concert IoT service creation and enrichment platform for rapid and simplified service creation, platform creation, and ecosystem monetization.

Dean Hamilton, CTO, said, "I'm honored to be a part of a forward-thinking consulting firm such as WP&C, and am excited to combine my experience harnessing the power of emerging technologies with the firm's expertise helping clients to successfully navigate business complexity."

Dean began his career as a software engineer and quickly became Director of Engineering for NetExpress, where he worked closely with Dr. Larry Roberts, the inventor of packet switching technology. Dean later co-founded CoSine Communications, a first-of-its-kind virtual network computing platform where he pioneered the technologies and business strategies associated with network-based computing services and network virtualization. As CEO and President, Dean led CoSine to a very successful IPO with a market capitalization of $7.1 billion, and continued on as the public company CEO.