End-to-end process improvement and cost-out for a $12B electronics retailer.
WP&C's Approach
WP&C conducted a short eCommerce operation diagnostic and identified gaps in the companies "Retail Cycle". The analysis revealed that online product setup process, online ranging, and end-of-life management, were the main drivers of significant margin erosion across the business.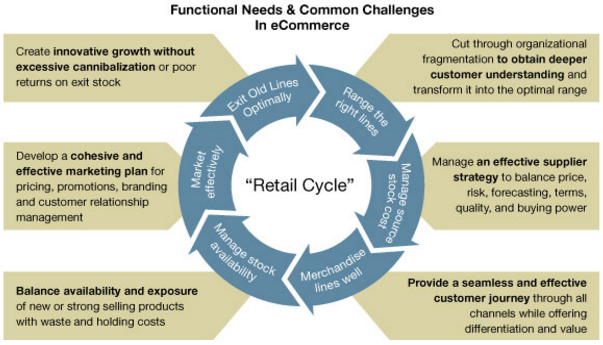 WP&C re-engineered the Online Product Set-Up process, releasing bottlenecks and adding tracking tools. An Exit Management tool was developed to optimize end-of-life exit across channels based on channel profitability. Optimized ranging analytics supported a ranging decision-making tools.