Restarting operations and serving customers as stay-at-home orders begin to be lifted confronts business leaders with new challenges and opportunities. Of course, restarting isn't as simple as flipping a switch—developing actionable plans to restart while addressing new concerns and rapidly changing stakeholder interests is challenging and complex.
Leverage a restart playbook—a critical tool for guiding rapid decision making, getting the best from your team, and quickly restoring sound operational footing. During times of heightened uncertainty and risk, a Restart Playbook helps unpack key issues and identify how to position a business to thrive. Relying on a single person or a small group to make all key decisions can lead to dangerous tunnel vision—a Restart Playbook guides response by your entire organization.
FOUR ELEMENTS OF AN EFFECTIVE RESTART PLAYBOOK
Create a process to attack the four sources of operational risk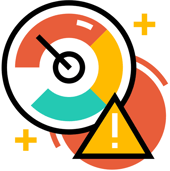 Quickly develop and implement a process that enables every team member to be an active participant in managing the risks they face—from the executive suite to the shop floors. The process should address the four sources of operational risk to your business: people, process, equipment, and change. Risk analysis and mitigation strategies in place before COVID-19 may still be relevant but are incomplete at best. In addition to the new risks created by the pandemic, getting employees re-engaged to rapidly restart complex operations amidst so much change is a situation few managers have faced.
Accelerate the Plan-Do-Check-Act cycle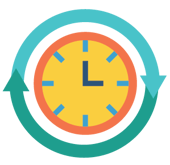 Traditional approaches to business planning are bound to fail during a global pandemic. Instead, dramatically shorten the cycle, making it highly responsive to the changing environment. Work initially in increments of weeks and quarters instead of years and install highly effective monitoring and decision-making processes.
Enable and demand proactive leadership at all levels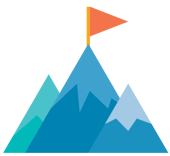 The leaders of highly effective organizations proactively create high-performing cultures. Set high expectations, empower teams to meet goals, and hold the appropriate people accountable. Doing these things generates enormous leverage from front-line leaders and managers and turns employees into vested stakeholders. Creating a high-performing culture offers a competitive advantage that returns value quickly, and it can happen much more quickly than many executives realize.
Ensure effective communication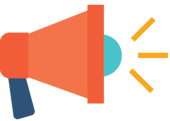 Communication is the critical enabler that makes the other elements of a Restart Playbook work. Effective communication is two-way, bold, and helps combat today's uncertainty. First, identify the information voids, then address specific audiences, and measure the effectiveness of the communication. Now is not the time for generic, one-size-fits-all, or rah-rah style communications.
Building and executing a Restart Playbook does not have to be a daunting or time-consuming task. Wilson Perumal & Company can help you quickly develop a playbook tailored to the specific needs of your business and help you navigate the pitfalls that emerge from deep uncertainty and rapid change. Using a workshop-based approach, we can create a Restart Playbook with you in as little as a few days.