Our Mission
We believe complexity is the defining issue facing organizations today. We exist to help companies and other organizations thrive in this Age of Complexity. We do this by rethinking traditional approaches to strategy and execution, and by working in close partnership with our clients to deliver transformative results.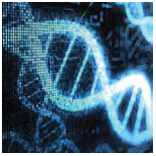 It's in our DNA
What we believe: the world has changed.

Over the past two decades the world has changed: companies have grown in complexity to the point that they are now best understood and managed as complex systems. As such, previously held notions around efficiency, scale, growth and profitability are in need of fresh thinking and new ideas.

What we do: attack new problems in new ways.

The fact that we're living in a complex world means that the old approaches no longer suffice; the key difference to our approach is based on understanding the interconnections in a complex system. We help our clients attack systemic, entrenched issues that have dramatic impacts on profitability and growth.

How we work: in true partnership with our clients.

We recognize that it is a privilege to help our clients, so we work with humility, authenticity, and collegiality and at the same time, take ownership of our clients' issues as our own.

Who we are: a diverse team of top talent.

We bring together the top performers from leading companies in industry, other top strategy consulting firms, and the most challenging military programs to forge teams that can solve your most vexing problems. While other consulting firms seek people of a particular mold, we deliberately focus on building a multidisciplinary team with real depth and experience.